Wellington, FL – November 6, 2015 – Saddle Sitters is a new concierge service that provides professional child care and chaperones to families working and competing at various horse shows throughout the United States. Saddle Sitters will match each family with the perfect childcare professional and ensures the highest level of care possible. Saddle Sitters is led by Chayse Wachtel, an equestrian with years of child care experience who saw a need for an easy, reliable way to find child care professionals.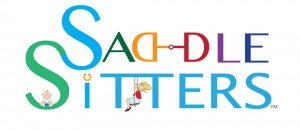 "We want to provide quality care for children at horse shows and be able to assure parents that they are safe," said Wachtel, a native of New York, who was a rider, competitor, and groom on the horse show circuit. She started babysitting at horse shows while still a teenager and has years of experience as a nanny and chaperone to "horse show kids."
Need a babysitter for a week at a show? Are you looking for a full-time nanny to travel the circuit with your family? Or, do you need a chaperone to look after your older child when you can't go with them to the horse show? Saddle Sitters can provide all of that and more, with child care professionals that are trustworthy, caring, and experienced. Temporary, full-time, or seasonal care professionals are available to work one-on-one with families for the full duration of a show and beyond.
To ensure the safety of their clients and care providers, Saddle Sitters utilizes a security system that will allow parents to monitor their children and caretaker at any point during the day.
"As a child care professional, I gain the trust and respect of parents by ensuring their children are safe 24/7. That is what we will accomplish at Saddle Sitters as well," Wachtel said. "We want parents to have peace of mind that their children are in good hands while they are hard at work."
Chayse Wachtel has sculpted a business structured around custom and quality concierge child care services by screening and hand picking only the best caretakers to provide a safe and friendly environment for children and young adults. Saddle Sitters displays its passion for childcare, families, and the equine industry by providing the best custom services and putting parents' minds at ease from show to show, making it easy to find the perfect care provider for their family when traveling to a horse show.
To find out more about Saddle Sitters, please visit www.SaddleSitters.com, "Like" them on Facebook, and follow them on Instagram at @SaddleSitters.
To contact Saddle Sitters to find your next child care provider, email SaddleSitters@gmail.com or call 561-517-0916.