For Immediate Release
Devon, PA – April 21, 2014 – The 2014 Devon Horse Show is now accepting media credential applications for those who wish to cover the 11-day horse show from May 22 to June 1, 2014.
If you would like to apply for media credentials, please fill out the media accreditation form at http://www.devonhorseshow.org/contact/media/. Click on the Media Accreditation Form link at that page.
An email will be sent to those who apply for media credentials with information pertaining to approved credentials. All approved credentials may be picked up at the Will Call Box Office at the Devon Horse Show & Country Fair.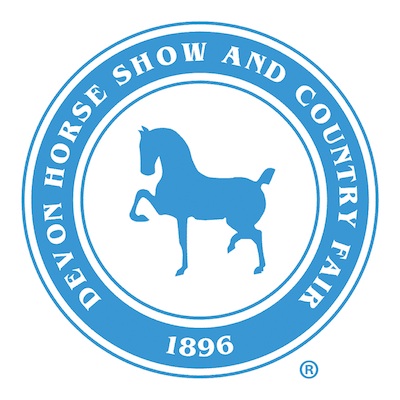 For questions about media credentials, please contact Jennifer Wood Media, Inc. by e-mail at info@jenniferwoodmedia.com.
About The Devon Horse Show & Country Fair 
May 22 – June 1, 2014
The Devon Horse Show on Facebook
The Devon Horse Show on Twitter: @devon1896
The Devon Horse Show on Instagram: @devon1896
The Devon Show Horse Show & Country Fair, founded in 1896, is the nation's oldest and largest multi-breed outdoor horse show. It is one of 16 United States Equestrian Federation (USEF) Heritage Competitions. The 11-day event attracts over 100,000 visitors annually and is one of the largest volunteer based fundraising events in the country. Proceeds from the event benefit Bryn Mawr Hospital. While attracting top competitors from around the world for events such as the $100,000 Grand Prix of Devon (Thurs., May 29), the event remains one of Philadelphia's premiere traditions, offering great food, boutique shopping and rides, games and events for the whole family. Tickets are on sale now, click HERE to purchase!