Wellington, FL – January 8, 2013 – The 2013 College Preparatory Invitational is pleased to announce the officials for its third annual event. The 2013 College Preparatory Invitational will be held on January 18-20, 2013, at the Palm Beach International Equestrian Center in Wellington, FL. The CPI looks forward to welcoming college-bound hunt seat and dressage riders at the nation's premier College Equestrian Recruiting event, offering them more scholarship opportunities than ever. All college bound riders are invited to attend to explore their options for riding in college.


The hunt seat judges for the 2013 CPI will be Ian McCartney, Nona Garson, Christina Jones, and Beth Nielsen. The dressage judge will be Pan American Games gold medalist Lauren Sammis.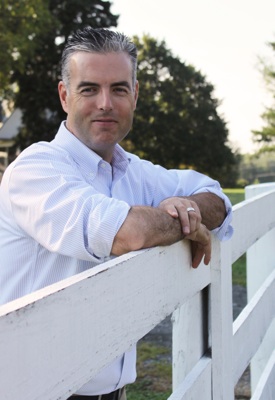 Ian McCartney – Hunt Seat Judge
Ian McCartney was recently named Director of Equestrian Programs at The Madeira School, a girls' boarding and day school with an esteemed equestrian program, located in McLean, Virginia. McCartney has a broad range of experience and knowledge as a professional equestrian. Most recently, he was an instructor of riding and the Intercollegiate Horse Show Association (IHSA) coach at Sweet Briar College.
During his three years at Sweet Briar College, riders under McCartney's instruction won numerous regional and zone championships and earned ribbons at the IHSA National Championships.  Prior to moving to Virginia, McCartney spent 12 years as a professional trainer in New York's lower Hudson Valley where he ran several successful equestrian facilities focused on providing top quality horse care and training and instruction. His students and horses have won championships at major United States Equestrian Federation (USEF) A-rated horse shows, including Old Salem, Ox Ridge, Fairfield and HITS.
McCartney has supported the CPI since its inception and will return as a hunt seat judge this year. "This is my third year attending the CPI and I am really looking forward to judging it this year. I think the CPI offers a one-of-a-kind opportunity for high school riders to get exposed to college riding programs and coaches all while competing at one of the world's premier equestrian venues. Each year the quality of riders has improved and I am really looking forward to watching this year's crop of aspiring collegiate riders."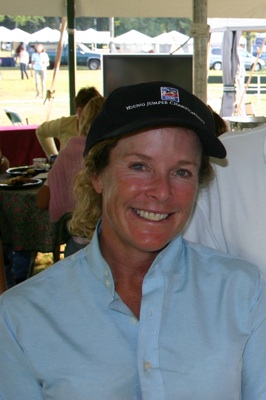 Nona Garson – Hunt Seat Judge
Nona Garson returns to the CPI in 2013 to serve as a hunt seat judge for the competition. Garson grew up in New Jersey, where she began riding at the age of six. She had a successful junior career, and then opened The Ridge Farm in the 1970's with her father.  The Ridge Farm has grown greatly over the years and now has three locations that host shows and train young horses and riders.
Garson has had a decorated show jumping career. She has competed at the Olympic Games, the Pan American Games, and the World Championships. Garson rode on the team that won the Nations Cup Finals at Spruce Meadows and on the 1995 Pan American Games team that won a bronze medal. She won the Jaguar $100,000 Gold Cup in 1998 and 1999 as well as multiple leading lady rider titles at Aachen, Royan, Gijon and Helsink.
Garson is a strong proponent of the CPI program and looks forward to continuing her involvement. "I am happy to be involved with the program," Garson stated. "I like the program, I enjoy working with the kids, and I think competing on the borrowed horses is a great equalizer. I think it is great for kids to learn how to ride and be flexible about their mounts."
"I am looking forward to this year's show," Garson said. "I think the program is growing and growing. I think it is an exciting way to spot riders and see how they do under pressure. They are not riding a horse that has been perfectly set up for them, so they really have to trust their reactions."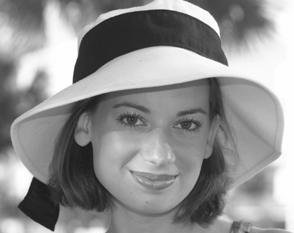 Christina Jones – Hunt Seat Judge
Jones, of Royal Palm Beach, FL, is an active part of the equestrian community in multiple facets as an owner, rider, competitor and judge, and was the recipient of the United States Hunter Jumper Association's national Sportsmanship Award.  Originally from Canada, she met her husband Sean Jones while competing in Wellington, FL.  Together they opened a show barn, where she worked as a manager until the arrival of their daughter, Olivia, in 2011.
Since then, as a USEF Licensed Official, Christina has narrowed her focus to judging, enjoying sitting in locally and traveling to away shows as well.  She serves as a board member on the South Florida Hunter Jumper Association, and remains current in methodology by attending regular USEF/USHJA clinics and symposiums.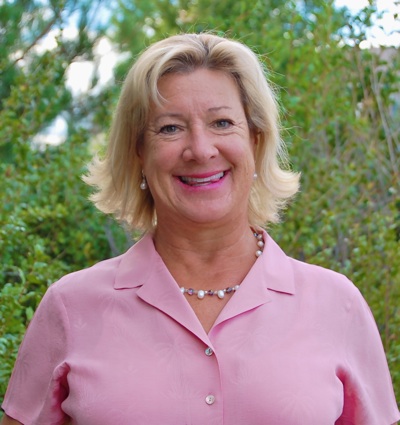 Beth Nielsen – Hunt Seat Judge
Beth Nielsen has been a USEF "R" (Registered) Judge since 1978 in Hunters, Jumpers, Hunt Seat Equitation, and Hunter Breeding. Nielsen has judged some of this country's most prestigious shows and has judged in Canada and Europe as well. Nielsen has lots of experience judging IEA, IHSA and NCAA competitions.

Nielsen has a B.S. Degree in Equestrian Studies from Lake Erie College in Painesville, OH with Special Instructor's Certification. She was a full time Faculty Professor there in 2002-2003  coaching the IHSA team.
Nielsen has been an owner, manager, trainer and professional rider for her own North Coast Farms for 25 years in Chagrin Falls and Grafton, Ohio. She has selected and developed a first class hunter-jumper string, qualifying for and competing successfully from Devon to "Indoors" for over 20 years.
Nielsen also had a successful riding career with wins too numerous to mention at A rated shows, etc. She trained and rode many Zone Champions, notably selecting and riding the Ohio PHA Pre-Green Champion 10 years in a row. Nielsen was the trainer of Lauren Bass, winner of the coveted Medal and Maclay Finals and has trained many other top equestrians including, Jeff Gogul, Kim Barone, Margie Maxham Kruse. She continues as a top notch riding instructor of all levels.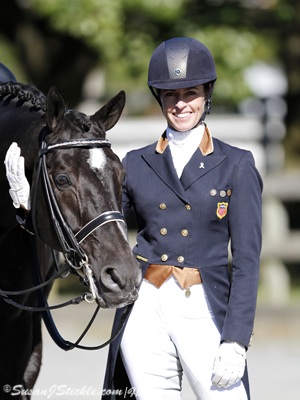 Lauren Sammis – Dressage Judge
Sammis is a two time US team medalist having won team gold and individual silver at the Rio de Janeiro Pan Am games in 2007, as well as a USDF Gold, Silver and Bronze medalist. Like other top international riders Lauren Sammis began her competitive career in three day eventing at the age of 13. By the time she turned 17 she already knew she wanted to be a top dressage rider and Lauren chose to strictly focus on dressage. She has trained with many top level Olympic equestrians over the years and translated that into many years of success on Sagacious HF whom she trained to Grand Prix and competed on both the National and International level. She recently acquired the ride to develop the highly talented Lombard V to take to the next round of international competitions.
Lauren is also the founder of Sammis Sales LLC, a business of importing and training horses and is widely recognized as a leading importer of exceptional high-quality European dressage horses. Lauren focuses on providing a select handful of quality horses to premier clients with the kind of personal attention necessary for such a significant purchase. Sammis Sales also offers world-class dressage training, instruction and coaching through the Grand Prix level, specializing in thoughtfully matching horse and rider.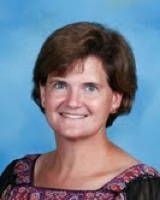 Susan Wentzel – Horse Show Manager
The 2013 CPI Horse Show Manager is Susan Wentzel. Wentzel, of Chevy Chase, MD, is the IEA National Steward. A strong proponent of academic equestrian programs, Wentzel has directed riding programs for more than twenty years. She is a graduate of Southern Seminary and Hollins College, where she competed on their Intercollegiate Horse Show Association teams.
As Director of Riding for The Madeira School, Wentzel developed widely respected hunter, jumper, equitation, and combined training riders. During her tenure, Madeira's riding team became a charter member of the Interscholastic Equestrian Association, and she coached two IEA National Championship teams―in 2000 and 2005―as well as several individual IEA National Champion riders. She continues to serve on the IEA Executive Committee and is the Association's first appointed National Steward. Wentzel is the former Director of Equestrian Education for the Meadowbrook Foundation, which provides riding instruction for children and adults at all levels, conducts summer camp programs, and sponsors various equine-related special events. She established Meadowbrook's first IEA team and introduced students to the College Preparatory Invitational Horse Show. She is currently Director of Equestrian Programs at the Barrie School, bringing a lifelong love of horses to a new generation of riders.
"I am thrilled to be part of CPI, where riders can showcase their talents and learn about the different opportunities available to them at the collegiate level," Wentzel said of the CPI. "The information CPI provides through panel discussions, seminars, and access to NCAA and intercollegiate coaches has helped many young riders in selecting the right school and securing scholarship funds."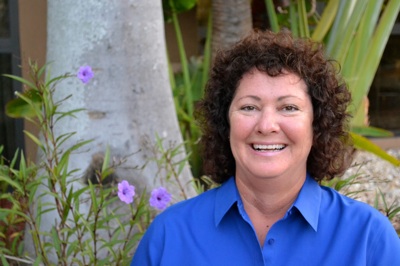 Jackie George – Volunteer Director
Jackie George is the official 2013 CPI Volunteer Manager. George, of Pompano Beach, FL, is an Equestrian Instructor & Facilities Manager with Millpond Farm and coach of the farm's IEA team as well as organizational leader of their 4-H Club. She is the Region 5 Chair of the Zone 4 IEA. 

George was named "High Point Trainer of the Year" in Palm Beach County Horseman's Association (PBCHA) in 2010. She is a USHJA Certified Trainer, member of the IEA, PBCHA, USEF and South Florida Hunter Jumper Association. George was also Broward County Horseman of the Year (2011) and Broward County Treasurer of the Year and Secretary of the Year (2011, 2012).

George has had riders and horses in the CPI since its inception and this will be her first year with further involvement in the competition as Volunteer Coordinator. 

"The CPI is a great opportunity for those who are fortunate enough to qualify to show," George said of the competition. "The draw of horses is an exciting aspect of the show, as well as being watched by college equestrian coaches. The CPI is held on the grounds of the number one show venue in the U.S.  Many of these kids would not have the chance to show in these rings."
"The CPI is based closely on the Interscholastic Equestrian Association format and I am a big supporter of both," George added. "I feel this format gives children that would not otherwise be able to join the equestrian show world the opportunity to do so. I am moved to tears sometimes when I see these kids beam with pride in their accomplishments.  The success they have in events like these help them to become confident proud adults."
Sean Jones – Hunt Seat Trainer
Sean Jones is the official CPI Hunt Seat Trainer. Jones is the head trainer and manager at the Palm Beach Riding Academy in Wellington. Jones is a Canadian hunter and equitation trainer who relocated to Florida to start his own successful show barn seven years ago. He recently joined the Palm Beach Riding Academy and has already demonstrated his talent as a coach and a rider. Under his wing, his students have enjoyed success in horse shows ranging from the local through national levels, including the FTI Consulting Winter Equestrian Festival.
Jones holds concurrent national trainer certification in both the USA and Canada. He is certified by the USHJA and the Canadian Equestrian Federation to teach hunters and equitation riders through the "AA" Circuit. Among many trophies and accomplishments: Sean was recognized in 2009 for exemplifying admirable characteristics as a trainer and was awarded the Rita and Irish Flynn Memorial Trainer's Trophy.
Jones attends USEF and USHJA Trainer Symposiums and conventions each year to remain astride the best trainers in the nation. He brings a modern approach for riding instruction, applying the most current and relevant teaching methods while maintain time honored horsemanship principles. His progressive program creates confident and capable riders, providing his students with the solid foundation and comprehensive skill set necessary for ultimate show-ring success and a long-term future in equestrian sport.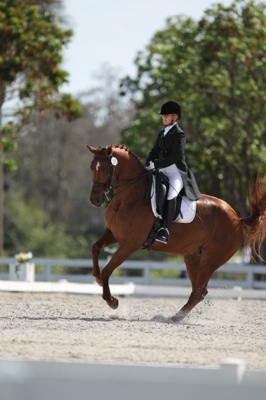 Maria Lithander- Dressage Show Coordinator & Trainer
Maria Lithander will serve as this year's dressage show coordinator and trainer. Lithander started her riding career in her native Sweden at the age of seven. She spent nine years in Brazil, showing in national and international events around the country, while being head trainer of a large riding school and training private clients for the show ring.
Lithander spent the next 20 years in Mexico, training and showing, winning over 70 regional and national titles, and representing Mexico in several international shows. She has lived the last six years in Wellington, FL, where she was head trainer at Hampton Green Farm for three years, and now trains out of IDA Farm with Patrick Burssens.
Commenting on her new participation in the CPI, Lithander stated, "I'm thrilled that I was asked to organize the dressage portion of the CPI show. I am looking forward to seeing young talent from around the country and how they deal with the task of creating instant relationships with horses they have never met before. It is great to see people working so hard to give young talented riders a chance to learn and progress."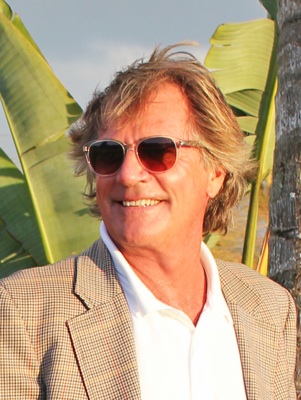 Pierre Jolicouer – Course Designer
Pierre Jolicoeur is the official course designer for the 2013 CPI. Jolicouer is a renowned Olympic jumper trainer and FEI International Recognized Course Designer. Since graduating first in his class from the National School of Equitation, 1969, Jolicouer has steadily built a sound reputation as an international jumper trainer since he commenced Robespierre Stables in Quebec Canada in 1971.
With 40 years of experience training his horses and riders to win prestigious Grand Prixs around the world, this three time Olympic trainer, three time Pan-American Games trainer, has coached his riders to four Olympic medals as well. As owner and CEO of PJ Saddles, a company well known for its beautiful high-end quality saddles, accessories, and jumps for every budget, Jolicouer enjoys the balance between time spent at home devoted to his saddle line, and the fast-paced international-travel involved in designing challenging courses at the world's most esteemed shows.
Other members of the 2013 CPI Team:
Horse Recruiter – Casey Martino Anzalone
Barn Manager – Melanie Petersen
Horse Managers – Kristin K Stine and Katherine Cameron – Interns from Savannah College of Art and Design Equestrian Team
Horse Night Watch – Julie Burton
Horse Review Committee – Ian McCartney, Beth Nielsen, Susan Wentzel, Maria Lithander, and Sean Jones
Horse Braiding Manager – Caroline Colie
Silent Auction Chair – Kay Tennant
Photography – Jack Mancini
Video Services – Amanda Roxborough – Kylar productions
Spec Designer for Show Rings and Event Layouts -Rolando Conesa
Press and Media – Jennifer Wood
Public Relations, Advertising, and Sponsorships – Connie Sawyer and Tracey Weinberg
ESP Facility Manager for The Stadium/GDF – Jimmy Mandala
About the College Preparatory Invitational
The mission of the CPI is to prepare and educate student riders in grades 8 – 12 about the format of college equestrian competition, encourage academics and horsemanship, and to provide the riders with resources to create their desired college equestrian experience. The show is specifically geared to promote college recruitment of equestrians by providing the opportunity for coaches and potential students to meet in person. The College Preparatory Invitational Horse Show is rooted in the belief that equestrian talent, not finances, should dictate a rider's opportunity to be a part of a collegiate team. 
Along with the competition, the CPI will offer seminars and question & answer sessions during the show. Riders and their families will hear about the college equestrian experience and familiarize themselves with the different associations that govern collegiate riding. There will also be a number or College and Universities present at the CPI to distribute literature and introduce the academic and riding opportunities, including scholarships, offered at their respective institutions.
 More news and announcements will follow in the coming months as the CPI draws closer.
For more information, please visit www.CollegePrepInvitational.com or visit their Facebook page.