Event to Be Held January 9 In Wellington
For Immediate Release
Wellington, FL – October 19, 2015 – Last September, "Anne's Night" was created in honor of Anne Heyman, a remarkable woman who was part of the equestrian community. The sold-out event was held on Saturday night of the American Gold Cup, at Double H Farm in Ridgefield, CT. The emotional and uplifting evening was an unparalleled success, enabling a generous donation to Anne's organization – the Agahozo Shalom Youth Village (ASYV). ASYV has taken in over 500 orphaned Rwandan children and provided them with food, shelter, nurturing, and education. The outpouring of support from the equestrian community was incredible.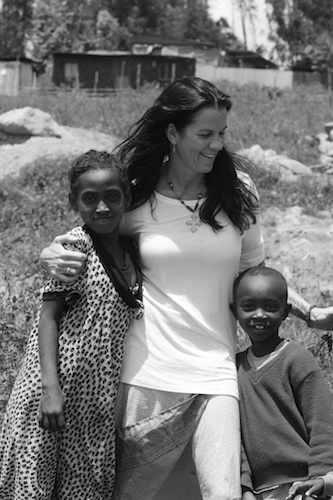 Jennifer Crooks at Uryadi's Village
In continuation of Anne's spirit and representing her core value of "paying it forward," this year's "Anne's Night" will be introducing Uryadi's Village, an organization founded by equestrian Jennifer Crooks. Its mission is to uplift and transform orphanages by making them self-sustainable. Orphans make up more than 5% of Ethiopia's population; Uryadi's Village is dedicated to the betterment of those children's lives. The parallels between ASYV and Uryadi's Village were immediately apparent. Both charitable organizations were founded by fellow equestrians who are passionate about saving children and providing a loving environment where their basic needs are met.
The shared themes of these causes have led to this becoming an annual event, highlighting the philanthropic passions of members of the equestrian community.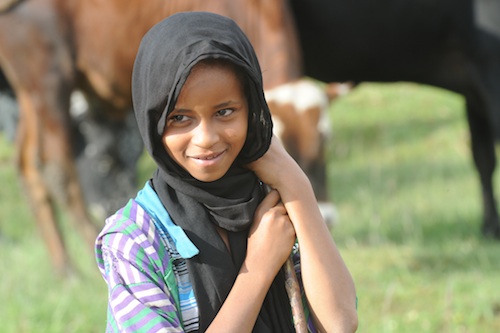 "The evolution of 'Anne's Night' from a single event, to an organization dedicated to furthering causes personal to members of our community, is a great tribute to Anne," said last year's Anne's Night organizers, Sally Slater and Steve Weiss.
When presented with the concept, Seth Merrin, Anne's husband, said, "It's perfect. Nothing would make Anne happier."
This year's "Anne's Night," to introduce and benefit Uryadi's Village, will be held at the Harrison family's Double H Farm in Wellington, FL, on Saturday, January 9, 2016.  Cayce Harrison and Quentin Judge, close friends of Jennifer Crooks, brought Uryadi's Village to the attention of "Anne's Night" organizers. The idea evolved into a dynamic concept that will benefit a different charity annually, in addition to continuing to benefit all prior honorees.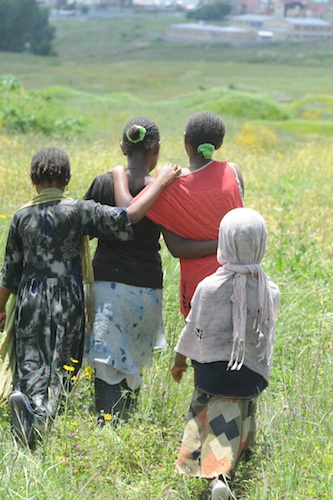 Harrison and Judge are thrilled at the prospect of this event continuing for many years. They are excited to have the involvement of many of their peers in this project, promoting long-term passionate philanthropy. "With the enthusiasm and resources of our community behind this annual event, the ripple effect will be enormous," said Harrison.
For tickets, tables, and sponsorship opportunities, please contact Denise Maynard at 516-429-6318 or maynarddee@aol.com. Please "Like" the Anne's Night Facebook page to learn more!
Photos copyright Cathrin Cammett, they may be used only once in relation to this press release and with credit.